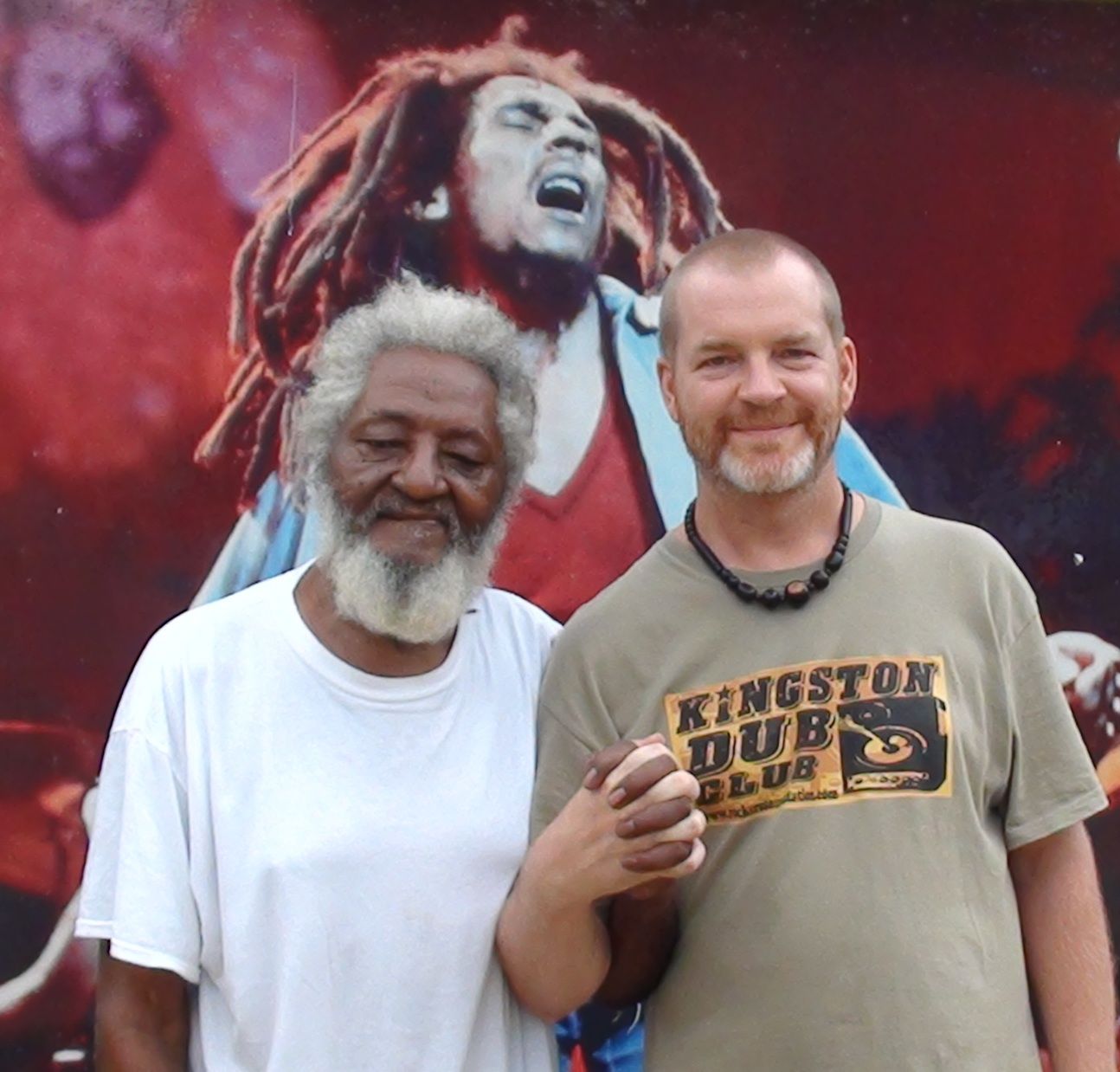 Some people come into your life when you least expect it, and like a partner or a best friend, you could never have imagined that they would have such a profound and lasting influence on your life. For the past 25 years, nearly half my lifetime, one such person was Franciso "Alvin 'Seeco' Patterson" Willie. 
Niels Peter Blake offered me my first recording contract at Kingston Muzik Studio on Garden Boulevard back in 1996. Little did I know that The Wailers' legendary percussionist lived only a few doors down the street.
I started studying music at an early age, first recorder, then saxophone and piano, but it was through listening to Seeco's creative and innovative style that I developed a profound love of playing percussion. I never dreamt that I would eventually play alongside one of my heroes, exchanging licks in his signature question and answer style. It goes without saying that Seeco's percussion will live forever in Bob Marley & The Wailers' music, but it is especially dear to me that his playing will live eternally on my first two albums. 
But our connection grew deeper than this. Over the course of 25 years, Seeco always welcomed me into his home, where we laughed and joked and shared in each others' joys and sorrows. He was always ready to watch a football match, but equally ready to pick me up when I was feeling discouraged. His family will attest to his faisty side, but all the while he was a kind and loving soul. Soft, yet strong, he was a true bredren who, like a grandfather, became like family to me. 
Beloved Seeco - the countless hours spent with you have brought some of the greatest joys of my life, and it is truly an honour and a privilege to call you my friend. I Love you and I am eternally grateful for the warmth and generosity of spirit you shared with us all. Rest now in eternal Power.