As we continue to celebrate the 25th Anniversary of our band Halfway Tree since its creation in 1995, we wish to thank you for your continued support. 2020 has been tumultuous year, but we are doing our best to keep releasing new music and putting out positive vibrations.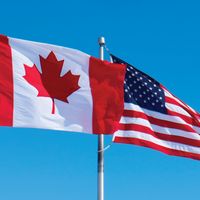 Please accept our brand new single "Power To The People" as our gift to you, our fans, in hopes that it may provide some inspiration leading up to the US election. The song is a reminder that the outcome of the presidential election will have resounding socio-economic effects far beyond the US borders. Recorded, mixed and mastered within 24 hours at our home studio in Halifax, Nova Scotia, Andru Branch & Halfway Tree continue to advocate for equal rights and social justice. These are turbulent times but fortunately we have music to soothe the soul. We invite you to visit our website, where you can hear music, see videos, read our story and download music. Watch the video: https://youtu.be/EHkDbT6M27c
There are many important movements that have led us to this day, not the least of which was the Suffragette Movement, in which women fought the patriarchy and won the right to vote. If you are an American citizen, please exercise your right to vote. This is a crucial time in history/herstory. The future of the United States and indeed the political-socio-economic landscape of the world is in peril. Please do what you can with what you have to affect positive change. We depend on you just as we depend on each other. Out of many, we are one people. The planet we share is in a vulnerable position right now, but we have faith that better will come. The only constant in life is change, after all.
One Universal Love ~ Andru Branch & Halfway Tree